I created Twitter reader for Logitech G15 Keyboard.
Logitech G15 is keyboard with nice LCD (160×43 pixels) on it. I created the reader for this using Windows Azure Mobile Services as backend. I used it because I already had all of the necessary code ready from previous project and it was very easy to use it.
.net wrapper and sample template that I used are from Minute Made Software. I also created nugget package for easier use in future. Note that whole solution can be downloaded from bottom of the post.
Two screenshots about end product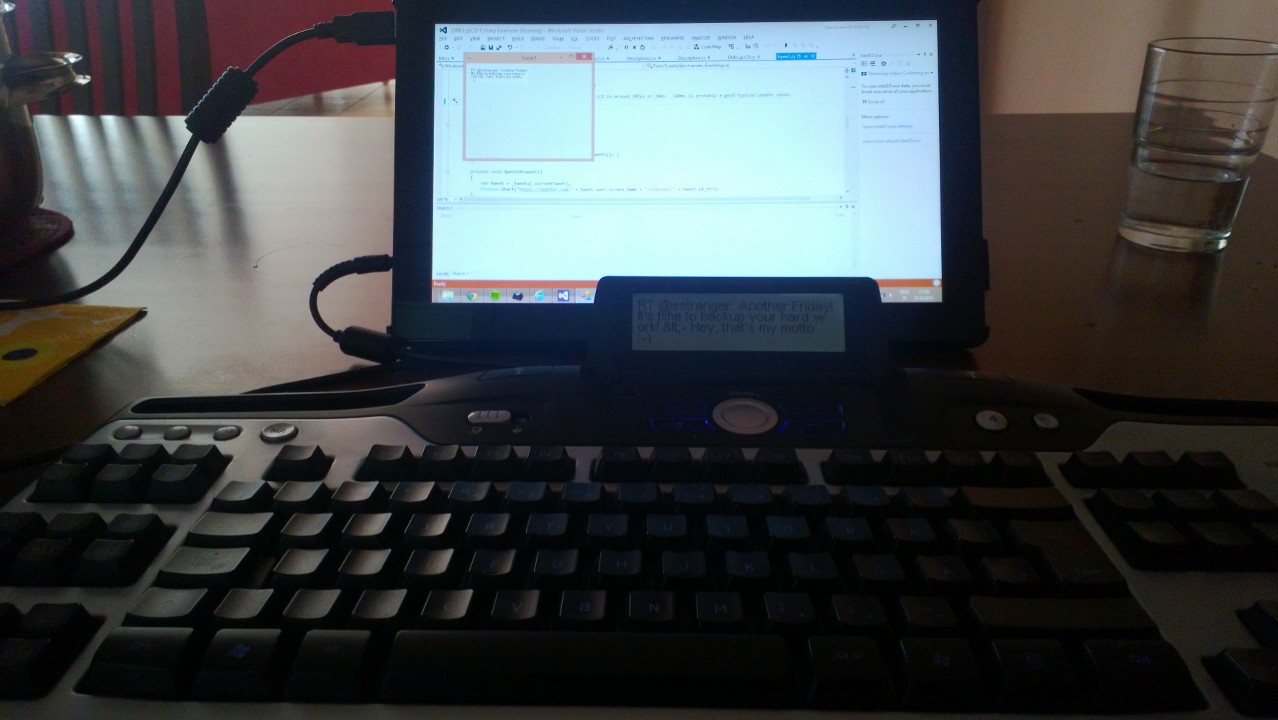 Backend:
Client:
Whole solution
Teemu Tapanila is developer, speaker and enthuastic on tech. He believes that great services will make the world better place and he's working on building those
Latest posts by Teemu Tapanila (see all)