Ever wanted to use private repository for GitHub? If you are a student you can get it for free at https://github.com/edu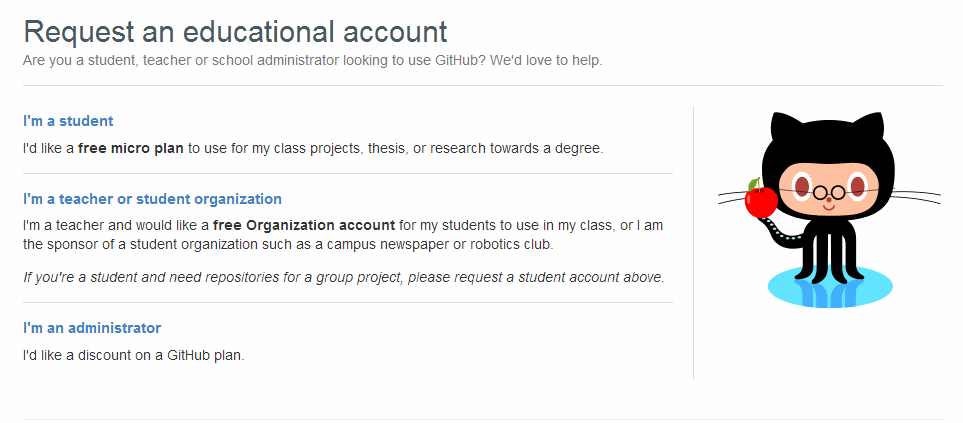 After you have entered to the website you only need fill in quick form and then you will get answer back from GitHub. They are asking this information:
School name
Year in school
How you are going to use GitHub?
Also to speed up the process it's recommended that you add your school official email to your github account and verify it.
---